Patrycja and Ammar defend their Master's
Jul 11, 2022
Congratulations to our students Patrycja Szybowska and Ammar Danazumi who brilliantly defended their Master's theses!

Patrycja Szybowska joined our laboratory in 2019 with a studentship funded by the Foundation for Polish Science in our FIRST TEAM project to work on the bacterial degrons and degraders. During her work with us, Patrycja co-authored 2 publications and 1 patent application! In July 2022 Patrycja defended her thesis "Testing the influence of SsrA- and SspB-derived degrons on eGFP protein degradation in Escherichia coli " and obtained M.Sc. in Biotechnology from the Faculty of Biology/MISMaP of the Univeristy of Warsaw. Her thesis co-promotor was dr hab. Agata Krawczyk-Balska and her day-to-day supervisor in the laboratory was Matylda Izert. Last year, Patrycja won a BioLAB studentship from Fulbright Poland and joined the Tommy Lewis Jr lab at the Oklahoma Medical Research Foundation, USA, where she will return now for further research experience.
Ammar Danazumi join our laboratory in 2021 with a studentship in the Łukasiewicz Programme from NAWA Poland. During this time, Ammar co-authored 3 manuscripts (2 submitted and 1 in progress), won a BioLAB studentship and participated in a semester-long Erasmus+ exchange in Groningen, NL. In June 2022, Ammar defended his thesis "Studies of the interactions between human FAST and eIF4E proteins" and obtained M.Sc. in Biotechnology from the Warsaw Technical University. Ammar's thesis co-promotor was dr Paweł Borowiecki and his day-to-day supervisor in the laboratory was Daria Dawidziak. Ammar will now join the Alfredo de Biasio lab and take up PhD studies at the King Abdullah University of Science and Technology.

We are very proud of the accomplishments of our young researchers. Thank you for your excellent work and good luck in your further research adventures!

Photos below: (1) Daria, Ammar and Maria, (2) Agata, Patrycja and Maria, summer 2022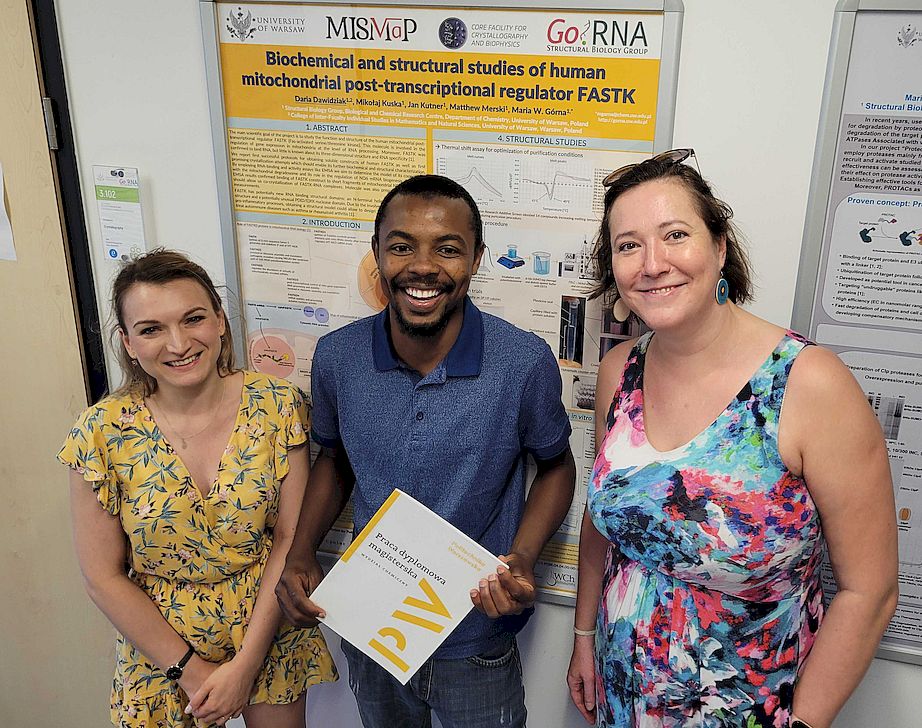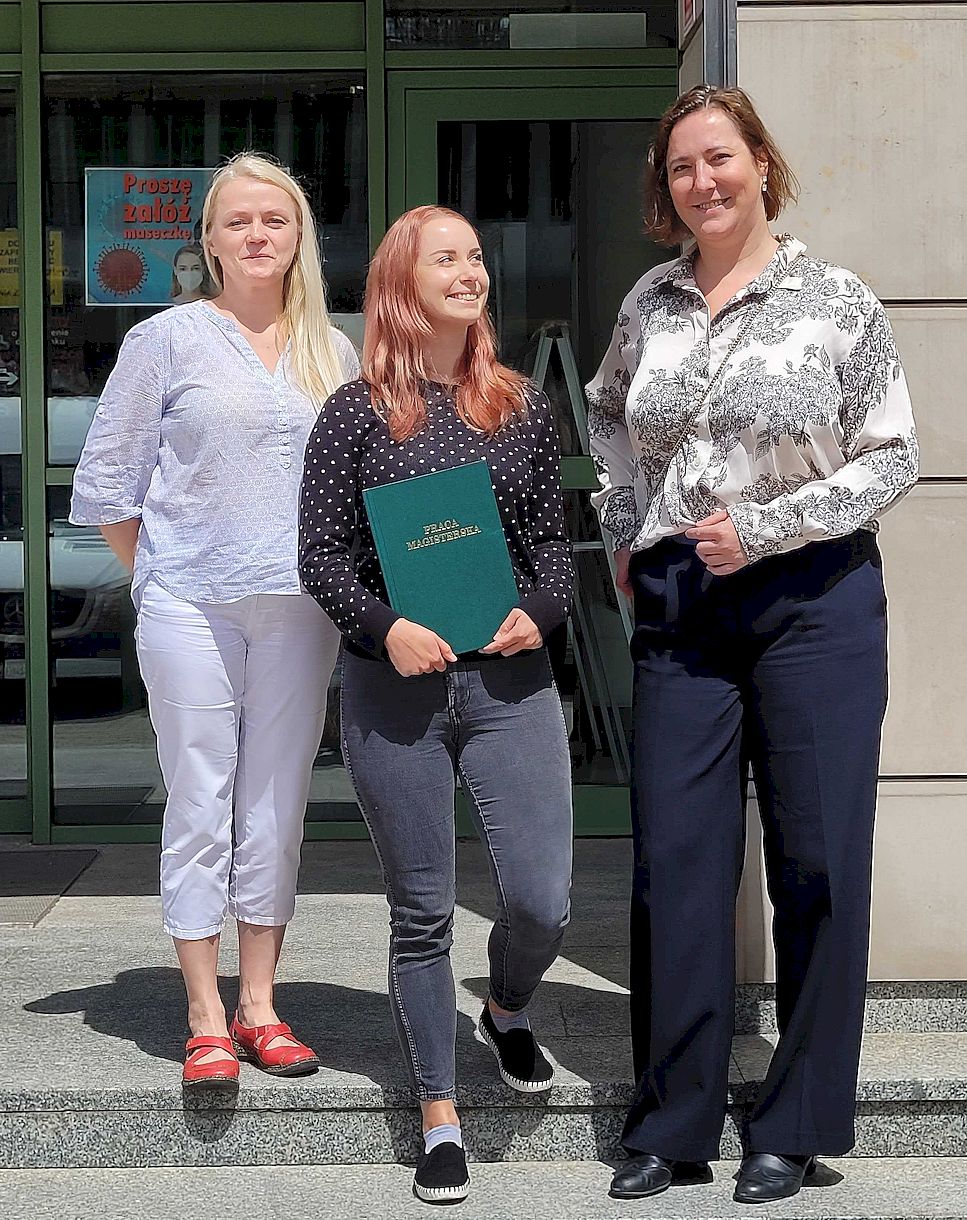 ---