Daria wins FEBS Journal Poster Prize
Jul 15, 2022
Daria Dawidziak presented her work in a short talk "Characterisation of RNA binding activity of FAST protein in cell death regulation" at the The 2022 IUBMB–FEBS–PABMB Young Scientists' Forum (YSF 2022) in Lisbon on July 6-9.
Daria also presented a poster at the IUBMB-FEBS-PABMB 2022 Congress (The Biochemistry Global Summit) on July 9-14, winning the FEBS Journal Poster Prize.
Congratulations to Daria on her excellent work!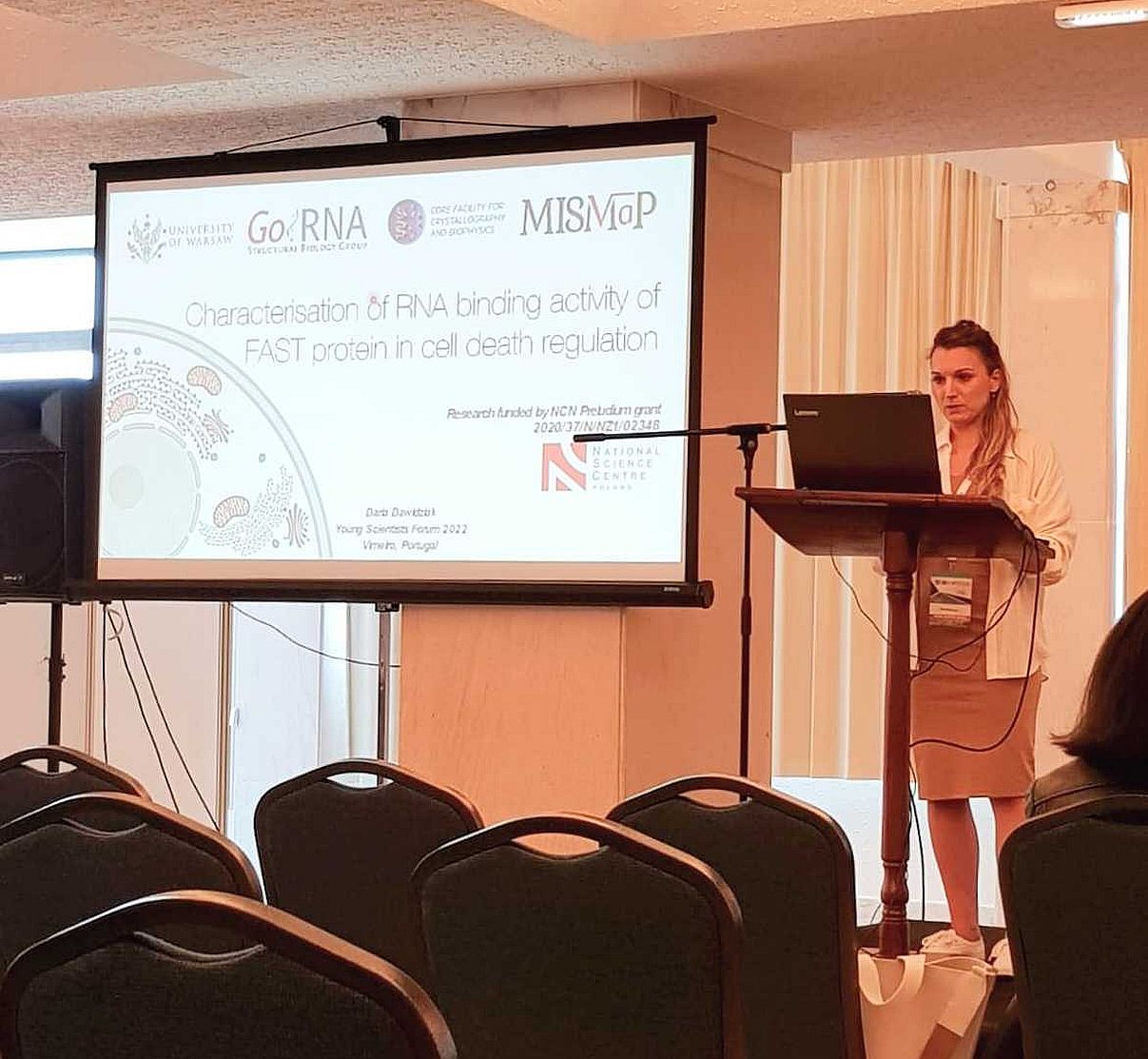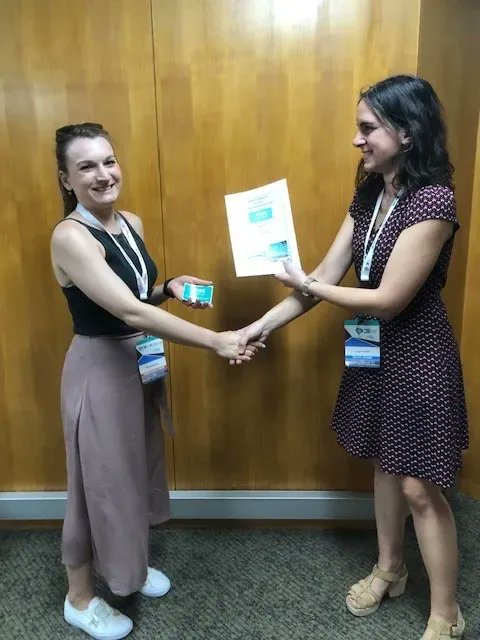 ---