Our lab has grown again!
Mar 12, 2018
We are happy to annouce that in the recent months we were joined by two excellent new fellows with crystallography experience: Dr Maria "Majka" Klimecka (the left photo below) and Dr Martyna Nowacka (right). Our new researchers will work in the LIDER project on defining IFIT-RNA interactions, starting by establishing new protein purification protocols and performing RNAseq experiments.

This academic year, we were also joined by our interdisciplinary student Matylda Izert, who will complete her B.Sc. in Chemistry in our laboratory. Matylda's current focus is on producing labelled RNA for RNA-binding assays. Last month, she visited the laboratory of our collaborator Ben Luisi at the University of Cambridge where she was trained in large-scale RNA preparation and modification.
We warmly welcome all new additions to our group!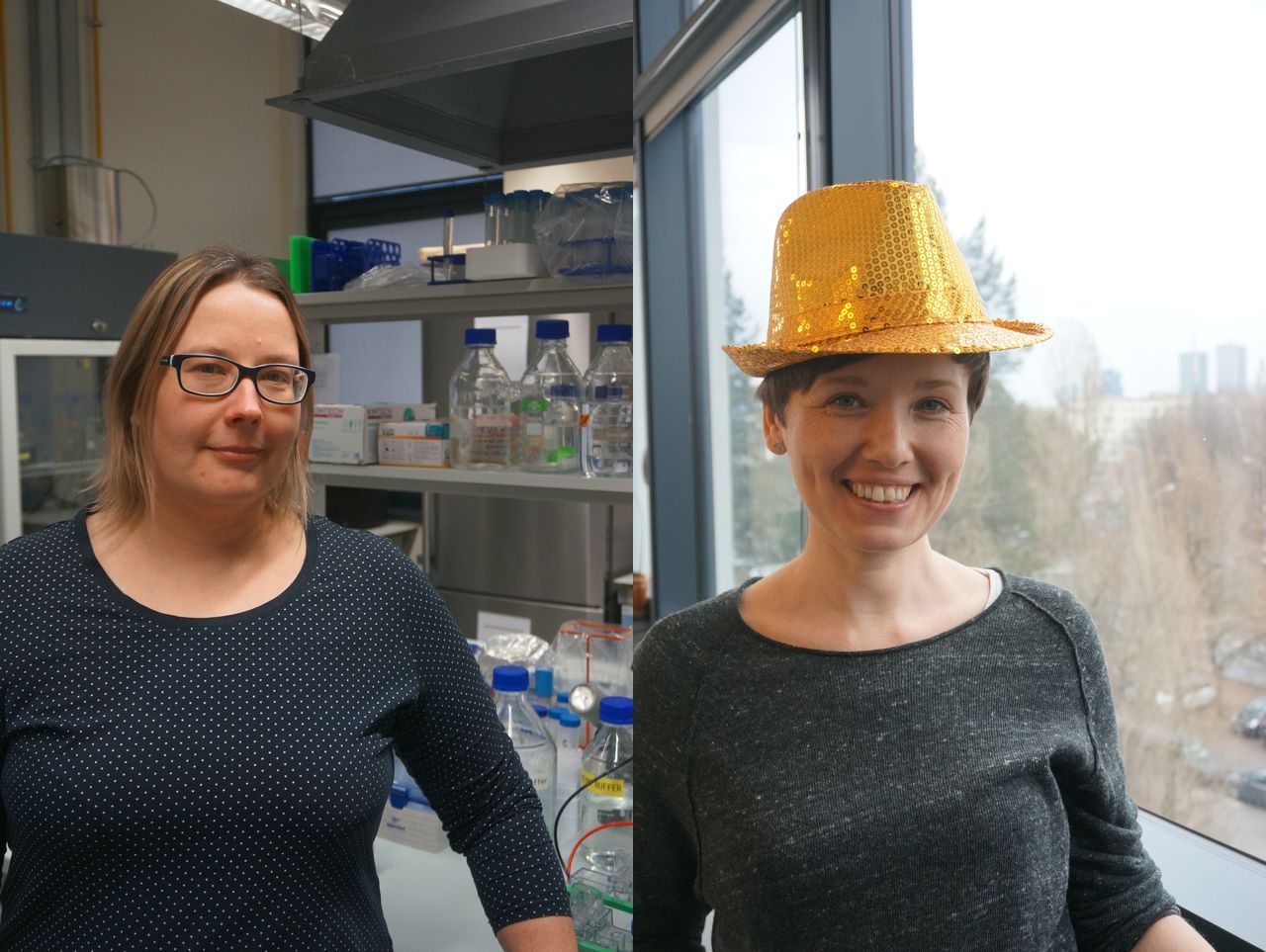 ---