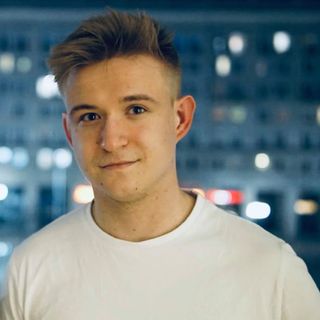 Piotr,
Twardowski
Undergraduate Student
Piotr was a student at Inter-Faculty Individual Studies in Mathematics and Natural Sciences, University of Warsaw, majoring in Biotechnology. He joined our laboratory to work on his Bachelor thesis in the FIRST TEAM project on bacterial degraders.
During his BSc work, Piotr co-authored with us a publication in Molecules and a patent application in the bacterial proteolysis field. Piotr also did an internship at AstraZeneca.
In recognition of his outstanding academic achievements, Piotr was awarded a Studentship of the Ministry of Education and Science for the year 2021/2022.
After leaving our laboratory, Piotr moved on to intern at Pfizer and later continued his education by doing a Master's course in the Netherlands related to Epidemiology and Public Health.

Scientific interests:

Molecular biology
Microbiology
Psycholinguistics
Hobbies:
Travelling
Foreign languages
Philosophy