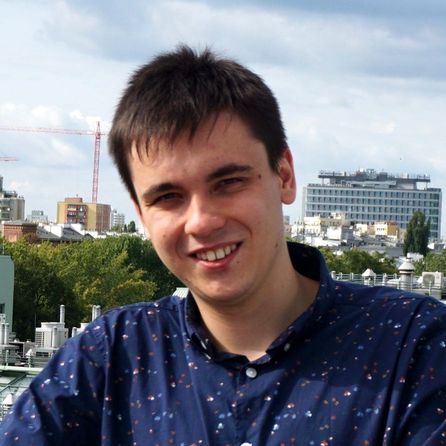 Mikołaj Kuska,
MSc
Graduate Student
Mikołaj studied Molecular Biophysics at the Faculty of Physics of the University of Warsaw and completed both his Bachelor and Master's theses in our lab:
Mutagenesis, purification and functional studies of human FASTK protein - M.Sc. in Molecular Biophysics (2020)

Using spectroscopic methods in investigations of the secondary structure of IFIT3 - B.Sc. in Molecular Biophysics (2018)
In 2020, Mikołaj co-founded the Polish Astrobiology Society.
After leaving our lab, Mikołaj moved on to study for a second Master's degree at the Faculty of Biology of the University of Warsaw.
In 2022, Mikołaj was awarded the BioLAB programme studentship administered by Fulbright Poland. Mikołaj will visit Joachimiak lab at the Center for Alzheimer's and Neurodegenerative Diseases at the The University of Texas Southwestern in Dallas, USA.
Scientific interests:
protein aggregation
prion disease
molecular biology
protein structure
Internships:
Modify GMP. Laboratory of Bioorganic Chemistry, Centre of New Technologies UW.
Hobby:
reading everything
sports (cycling, swimming, surfing, taekwon-do)
involved in popular science events