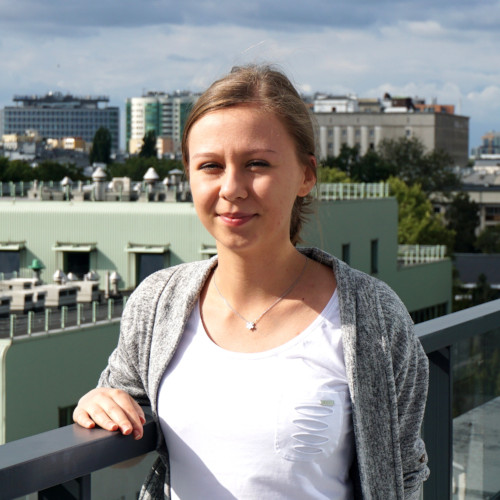 Maja Czub,
B.Eng.
Junior Researcher
Maja has joined the lab for her internship to assist the LIDER project regarding biotechnological applications of IFIT proteins.
Maja has been studying Biotechnology at the Warsaw University of Technology since 2013. During the first year of her studies, she started working as a volunteer in the Laboratory of Fine Technologies at the Physical Chemistry Department, Faculty of Chemistry, Warsaw University of Technology. In 2015, she was awarded an Individual Program of studies.
Maja is a co-author of a publication Synthesis and Transformations of Functionalized Benzosiloxaboroles which was published in European Journal of Organic Chemistry in 2017.
She received her Bachelor of Engineering with honours in 2017 and she is currently a last-year student of Chemical Biotechnology (as of September 2017).