Welcome to new team members and students
Jul 25, 2017
We warmly welcome Anna Laskowska and Natalia Karolak who have joined our group this month as new team members. Ania is working in the Sonata project, and Natalia has joined the LIDER team to work on IFIT proteins.
We are also very happy to host a number of summer students: Belen Garcia Sintes as Erasmus+ trainee from University of Barcelona, Nurrulah Sati from Izmir Institute of Technology in Turkey and Małgorzata Ciężkowska from Warsaw University of Technology. Michał Kozdrowicki has also returned to our laboratory aided by The Gifted Children Support Programme.

Below: our group outing and mid-summer celebration with new lab members.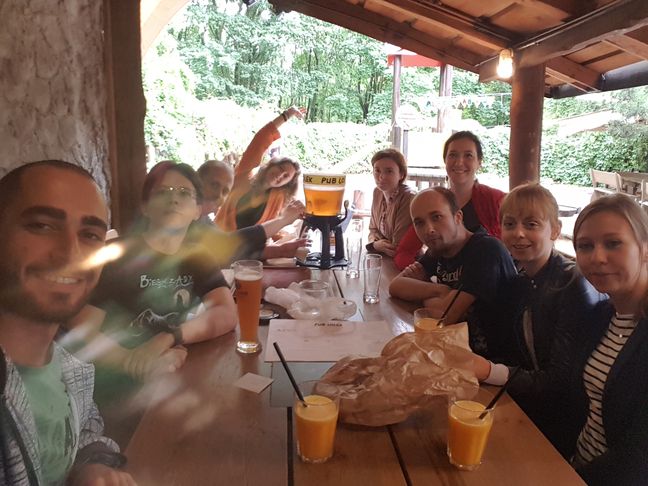 ---