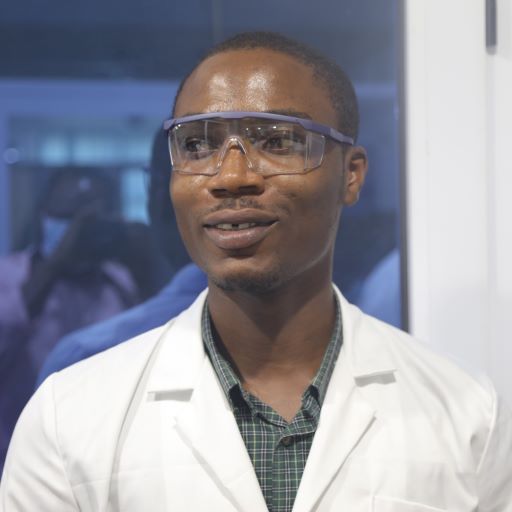 Eugene Quansah,
M.Sc.
PhD student
Eugene obtained a BSc (Hons) Medical Laboratory Technology for his undergraduate studies from the Kwame Nkrumah University of Science and Technology (KNUST), Ghana, where he developed a strong interest in biomedical research. Upon completion, he had a more research oriented professional experience when he joined the Austere Environment Consortium for Enhanced Sepsis Outcome (ACESO) team in Ghana as a biomedical scientist. Prior to that, he had also served as a research assistant on a study titled "Chronic Lymphocytic Leukemia and Epstein Barr Virus infection in Ghana".
In 2018, Eugene entered the Master of Science (Biology) program in Southwest University of Science and Technology, China, with research direction in molecular biology. He acquired knowledge and skills in molecular biology and research. He is enthusiastic about research and teaching, and has a short term experience in teaching and mentoring position at the DHI College of Health and Education and Department and Molecular Medicine, School of Medicine and Dentistry, KNUST.
Currently, Eugene is a PhD student in the ongoing OPUS project in the Go!RNA lab which focuses on the elucidation of the role of IFIT2 complexes in the immune regulation of macrophages.
Education
2018-2020 Southwest University of Science & Technology, Mianyang, China
Master of Science [Biology (Molecular Biology Research Direction)]
2011-2015 Kwame Nkrumah University of Science & Technology, Kumasi, Ghana
Bachelor of Science (Medical Laboratory Technology)
Interests
Pathogen-host interactions

Molecular diagnostics

Neglected tropical diseases

Drug discovery

Translational research
Hobbies
Music: piano and guitar

Reading

Traveling